Ldoll informations ♪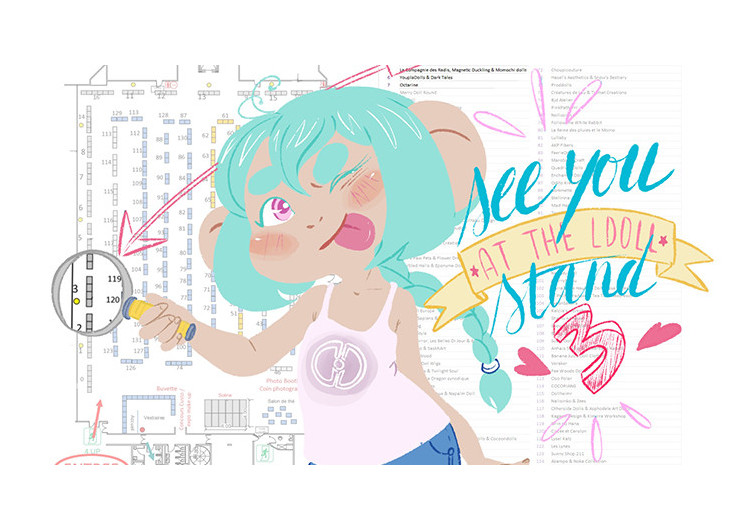 Hi everyone!
The Ldoll is coming fast, so we would like to announce that we will be on stand number 3! You can check the plan below to see where we will be.
This year, we have decided to sell our dolls in two parts : one for Saturday and one for Sunday! We will open the sale at our booth at 11:00 am.
We will announce more about what dolls will be sold at our stand and how we will sell them very soon! Please wait a little!